Flipbook: About Face | Jan Serr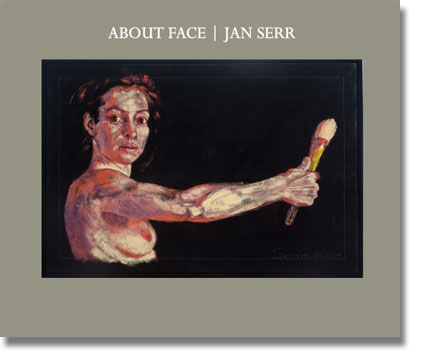 The About Face | Jan Serr catalog presents Jan Serr's rarely or never exhibited figurative work that spans the artist's lifelong preoccupation with the human face potential for expression. Although mainly known for her landscape work and still lives, Jan Serr has always found herself coming back to this early source of fascination and inspiration.
This catalog includes over one hundred works of art, encompassing paintings, drawings, monotypes, lithographs, drypoints, woodcut, and various mixed media work.
The catalog was published in conjunction with the exhibition About Face | Jan Serr at the Institute of Visual Arts (Inova), Peck School of the Arts, the University of Wisconsin – Milwaukee.